We take care of your freight transport
Lankveld takes care of the European expedition from pallet to complete cargo. Years of knowledge and experience in international freight transport have allowed us to build a reliable network of renowned transport partners. With an efficient logistics process we are able to deliver your goods to the desired destination in the best condition!
See how
One contact
Besides transport to Spain, Portugal and France, Lankveld offers transport to all European countries. Everyone has their own expertise. That is why our team of shipping-agents maintain a network of reliable, logistics partners across Europe for decades in order to deliver the best possible deals. For your transport, you only have one contact person that takes care of all your logistics issues. In short, one familiar face to whom you can entrust your complex transports.
The extension of your service
Service, reliability, dedication and flexibility. Those are the keywords of our service. We are an extension of your service and are happy to contribute to the optimization of your service. Not only in Europe, but worldwide.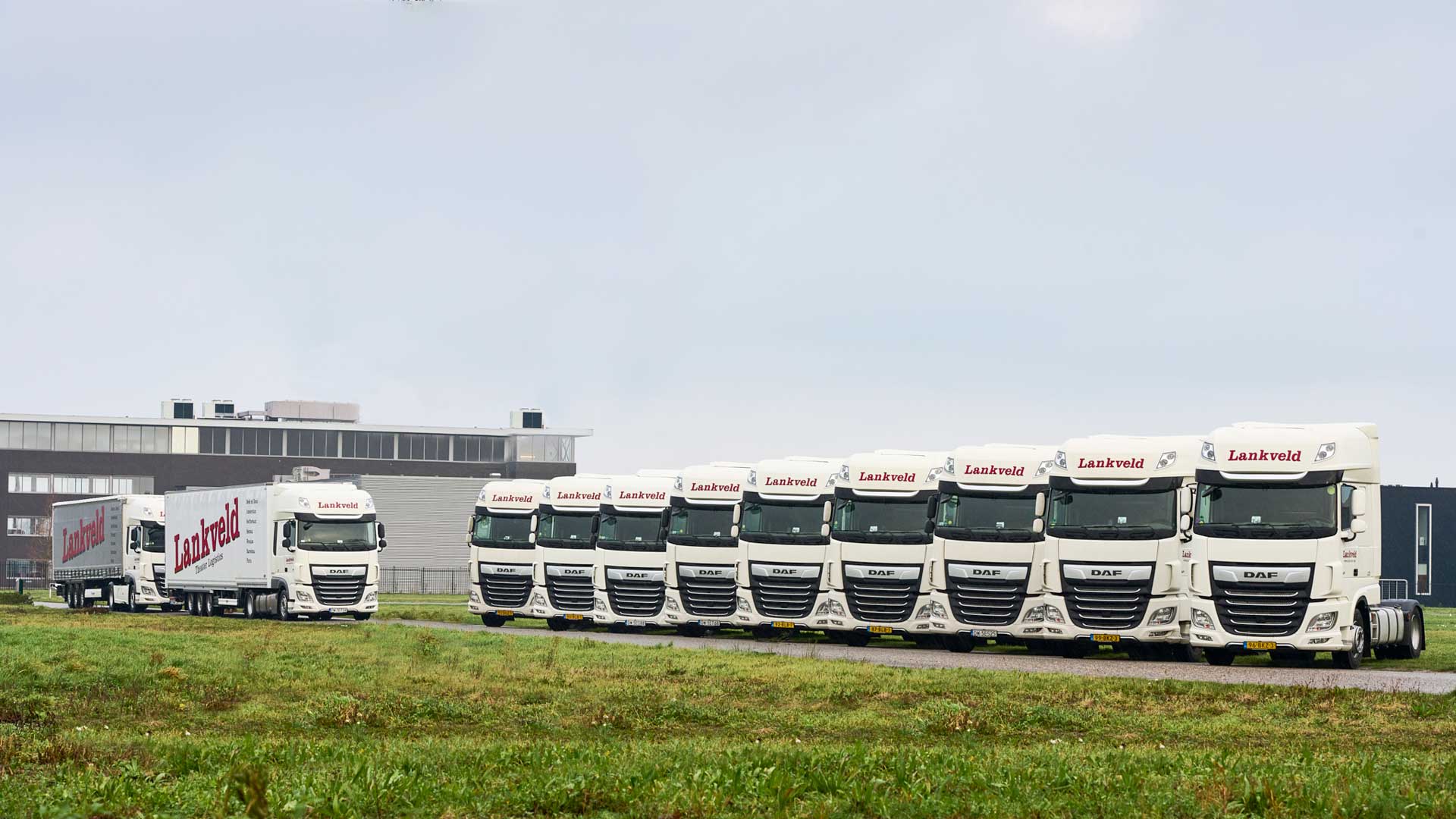 From groupage to intermodal transportation
Lankveld transports (almost) anything that legally fits in a trailer. Are you looking for a solution regarding odd size products? Look no further! We offer a wide variety of transportation possibilities. Lankveld offers total solutions in the field of groupage transport, value transport, dry goods transport, volume transport and intermodal transport. With Lankveld, it can literally and figuratively go "in any direction"!
Would you like to receive more information regarding our expedition possibilities? Feel free to contact us at sales@lankveld.com or give us a call:+31(0)492-465600.