Storage space for your goods
Is your organization in need of temporary or permanent storage space? From our conditioned storage locations in Beek en Donk, Amsterdam and Swifterbant, Lankveld offers customer-oriented total solutions in the field of warehousing.
See how
Your partner for storage, distribution and inventory management
Lankveld has several warehouses that are equipped with all modern techniques, especially for your physical stock. Whether it concerns temporary storage or permanent storage of the entire stock. With over 30.000m² of storage space, we can store and transfer your pallets, stage decorations, sound and light equipment or other goods safely and securely in the right condition.
From a single pallet to a full load
Did you know that we can process the supply of goods in any size? This means that we are not bounded by, for example, pallet sizes. Whether you are looking for the storage of one pallet or truckloads of pallets, products that are stored in our warehouse are always in a safe, dry environment. In addition, our storage locations have several floors and are equipped with all necessary facilities, such as an elevator, transport carts and loading docks. This results in a smooth, flexible service in which quality and reliability are key factors.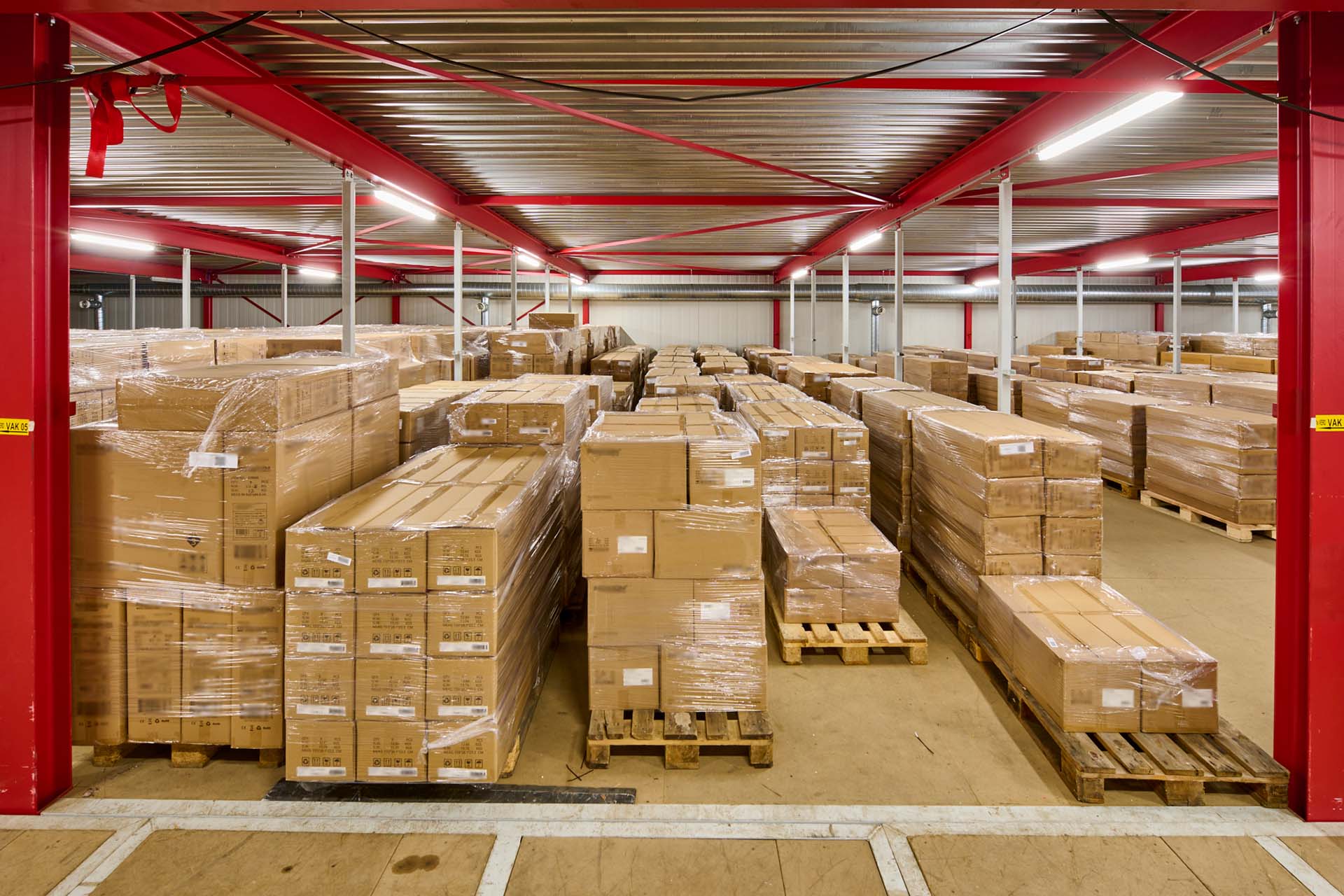 Lankveld's VALs
In addition to warehousing, we can add value to your logistics process with the following processes:
Packing, repacking and sealing
Labelling
Assembly
Order processing
Quality control
Export packaging
By combining these services with our distribution options, we can take care of your complete logistics process. Would you like to know more about our warehousing? Feel free to contact us at  sales@lankveld.com or give us a call: +31(0)492-465600.