Since 1987 'on the road' for all your logistics challenges
In 1987, Willy van Lankveld took over a transport company from Amsterdam. Driven and dedicated he embarks on this new adventure. Over the years, Lankveld has grown to be a proud international family business, with 8 branches across Europe, over 30.000 m² of storage space and a fleet containing more than 150 units. Are you looking for a reliable, flexible partner in (inter)national transport, expedition and warehousing?
Lankveld will help you on your way!
Check out our services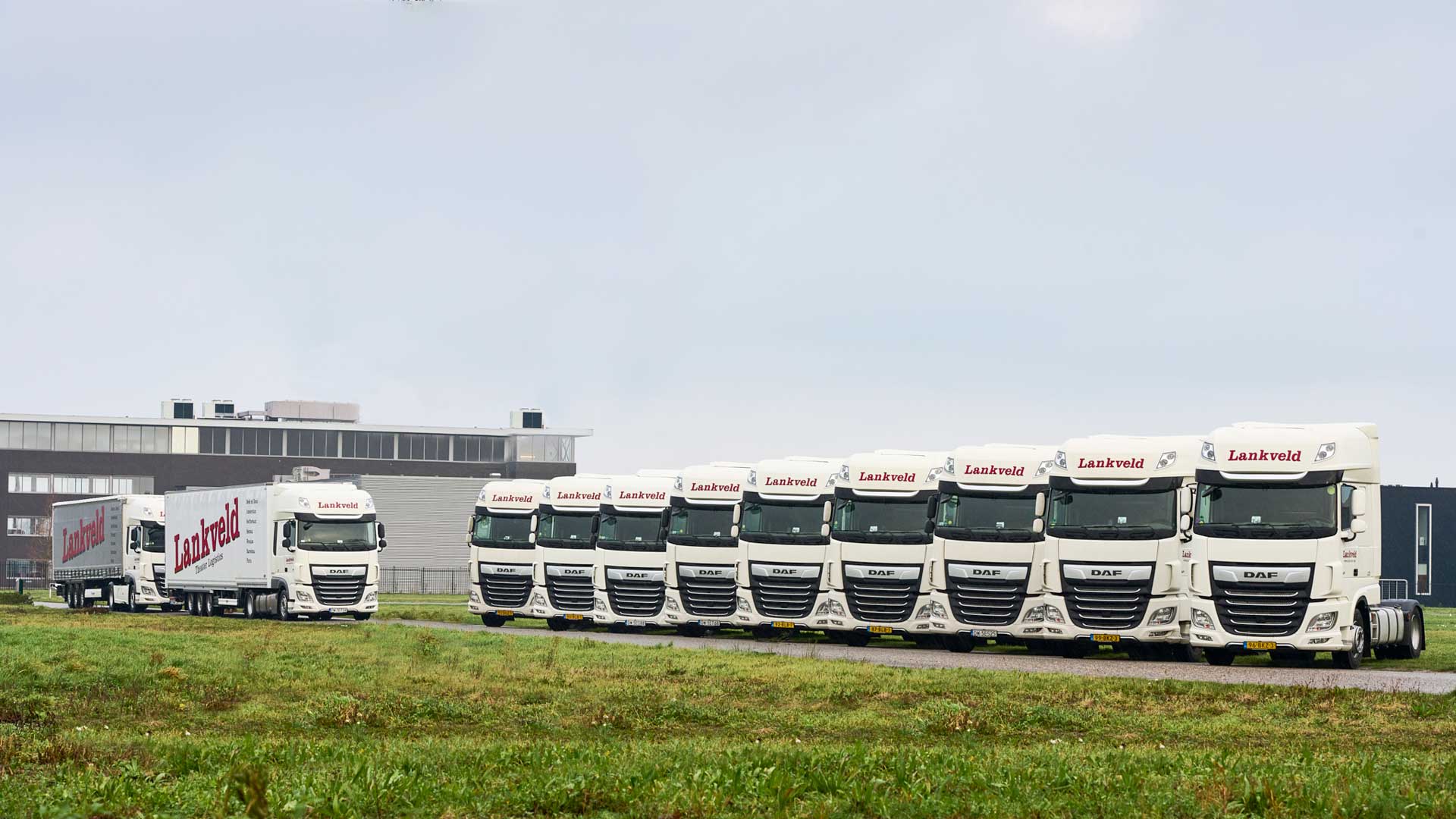 Become part of our proud family business
Lankveld is an organization with a beautiful history and – if it's up to us – an even brighter future. We are always looking for enthusiastic new employees with a passion for logistics. Is there no suitable vacancy for you at the moment, but would you still like to work at Lankveld? Send your resumé + motivational letter to personeelszaken@lankveld.com and we will contact you as soon as possible.

Job application